My World 3 for Windows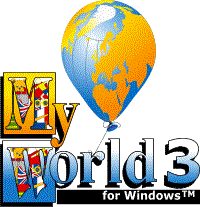 ---
My World 3 for Windows™, the new multimedia version of this popular educational software (compatible with Windows 7 and 8).
What is My World 3? - an overview
My World 3 help pages - all the details
My World Online - see My World in action on your browser

As well as running the many screens available for earlier versions of My World (Acorn and PC) the following screens take full advantage of the new features in My World 3.